Go vegetarian – Meatless October challenges you to try vegetarian food in UniCafe restaurants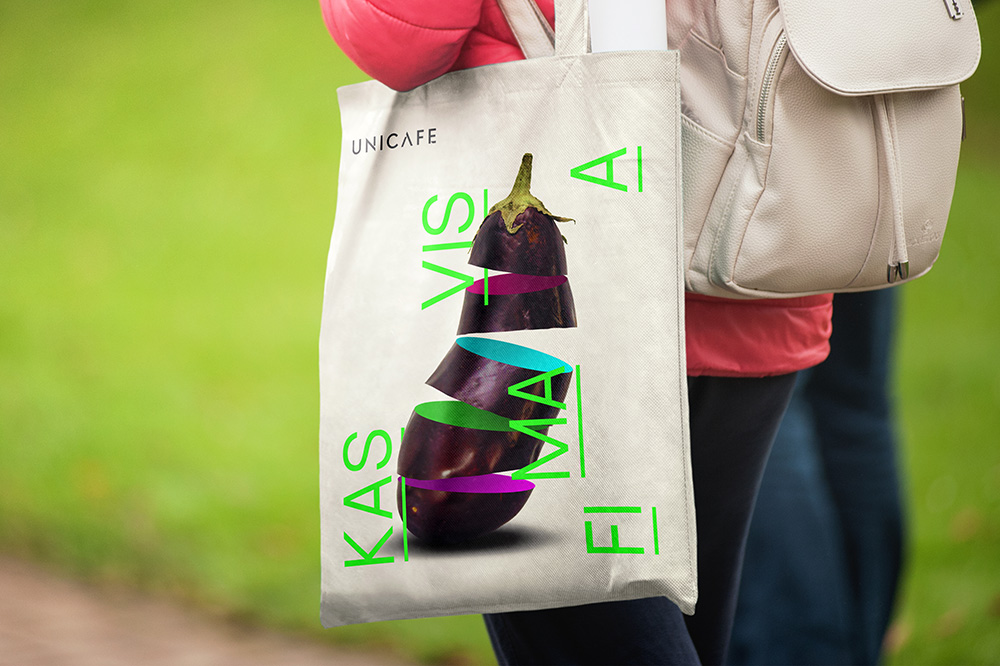 At UniCafe, October is full of tempting vegetarian and vegan meals. Take on the Meatless October challenge and leave your accustomed eating habits at the door!

The UniCafe lunch menus offer enticing vegetarian and vegan options every day. In honour of Meatless October, even omnivores are advised go vegetarian – it is an easy step in our restaurants and does not compromise on taste or satiety.  There are veggie classics, vegan grub, new green delights as well as vegan desserts on offer here.
You can also enjoy a delicious bite in our cafes, where you will find meat-free snacks for urgent pangs of hunger. Eat your way to wellness, and perform a climate deed at the same time!
Take on the challenge and redeem a canvas tote bag
In October, when you choose the vegetarian or vegan lunch, you will be given a Meatless October stamp card at the checkout. For every vegetarian or vegan meal you enjoy at UniCafe during October, you will get a stamp in your card.
Collect 10 stamps and return it to any UniCafe checkout by 29 Oct, and we will reward you with a unique, veggie-themed canvas tote bag!
The campaign is running in all our restaurants on 4–29 Oct.
Making a vegging big difference!
Moving to a plant-based diet is one of the key means to reduce carbon emissions and prevent environmental losses. These are goals we at UniCafe are seriously working towards! Our goal is to have at least every other meal sold at UniCafe be vegan or vegetarian – and goals are made to be exceeded, after all.
We have lowered the price of our vegan lunch by 10 cents in order to make the smart option financially tempting as well. We are constantly coming up with new vegetarian and vegan meals, working on new concepts such as vegan comfort food, and boldly embracing new food innovations.
We are featuring the vegetarian and vegan options first on the UniCafe lunch menus as well as in the restaurants' selection. This is so that you can find the good stuff easily, without having to search for it. During October, you will also find Meatless October stickers by the vegetarian and vegan options in the service lines.
So, make a smart choice when eating at UniCafe: every vegetarian and vegan meal matters!
The annual Meatless October campaign aims to increase awareness of the ethical and ecological issues related to meat production and the health implications of excessive meat consumption. The Finnish dietary guidelines recommend consuming no more than 500 grammes of red meat and meat products per week; yet according to studies, Finns eat twice the recommended amount of meat. Reducing meat consumption benefits both your health and the environment.