Catering services, 2021
The University's coronavirus management team has modified the University-level recommendations for organising teaching, working on University premises as well as organising events.
No events or gatherings will be held on University premises.
It is recommended that plans will be made to arrange public examinations primarily remotely until 31 July 2021. On-site public examinations of theses may only be arranged at special permission by the relevant response centre.
Even in these exceptional times, we want to offer our customers safe catering experiences. With this in mind, we have thought through our catering service process with customer orientation, safety and hygiene at the forefront – but not forgetting the delicious treats.
Catered coffee service
Events for less than 10 persons
The products will be individually wrapped or pre-plated for each guest.  Guests will help themselves to coffee/tea/drinks.
Staff will be wearing protective gloves and a visor.
Catering service, buffet
Events for less than 10 persons
A waiter will set the meeting table with individually wrapped products unless requested to do otherwise.
Staff will be wearing a protective visor.
If the scale of the event is such that the food and drinks cannot be left on the table, we will be charging for staff expenses. The staff charge is for the duration of the event, and we charge for full hours. The minimum charge is for 1 hour.
Staff charges:
Staff charge in connection with catering service (VAT 14%)
Hourly service fee at 7 am–4 pm (charged per actualised hour) €30.00
Hourly service fee at 4 pm–12 am (charged per actualised hour) €33.00
Hourly service fee at 12 am– and on Sundays and public holidays €59.00
Staff charge (catering only or in connection with glassware rental)
Service fee (VAT 24%) €35.00
Service fee (VAT 24%) on Sundays, public holidays and at tight time €64.00
Things to consider:
Please reserve a large enough space for your event to make it safe for everyone – your guests as well as our staff. In bigger events, the food and drinks can be set up on multiple service points if the space is large enough.
We recommend individually wrapped products for hygiene reasons.
Terms of cancellation: free cancellation 3 days prior to the event.
We recommend ordering water bottles for your event rather than large dispensers.
In the current situation, we do not allow products to be taken out after the event.
In these exceptional times, the circumstances are constantly changing. We will be following the terms and conditions as set by the University of Helsinki for the use of facilities.
Catering
Whether you're about to have a post-doctoral party, meeting or some other event within the premises of the University of Helsinki – it is easy to order the catering from the nearest UniCafe. Together, we'll make sure the attendants leave your event with a good taste in their mouths! Leave the catering to us, we'll design the menu with experience, taking your wishes into account.
Our products taste of ethical choices, organic, Fairtrade and Finnish origin. Seasonal products bring delicious variation to what's on offer all year round. Call us for bids by using our form, or ask for more information at the restaurant – you'll find our contact information here. Do remember to express any food allergies in connection with your order.
Meetings and seminars
Energising, refreshing meeting catering for small- and large scale occasions – everything from meetings of a few people to events with many thousands of participants. We'll plan the complete package together with you to ensure it's a perfect fit for your event.
About to organise an event within the premises of the University of Helsinki? See the instructions on the University's pages: Book a venue and organise an event
Festivities
The stylish environment of the University's unique premises provides an ideal frame for an atmospheric, festive experience for your guests.
Planning a dissertation celebration, seated dinner party or a post-doctoral karonkka party? We want to be there for your important day – we know the particulars of academic events and will handle the catering smoothly.
Make a booking
The order form can be found here. If you are not yet sure what kind of catering you would like for your event, you can check out our example menus for different events from the links below.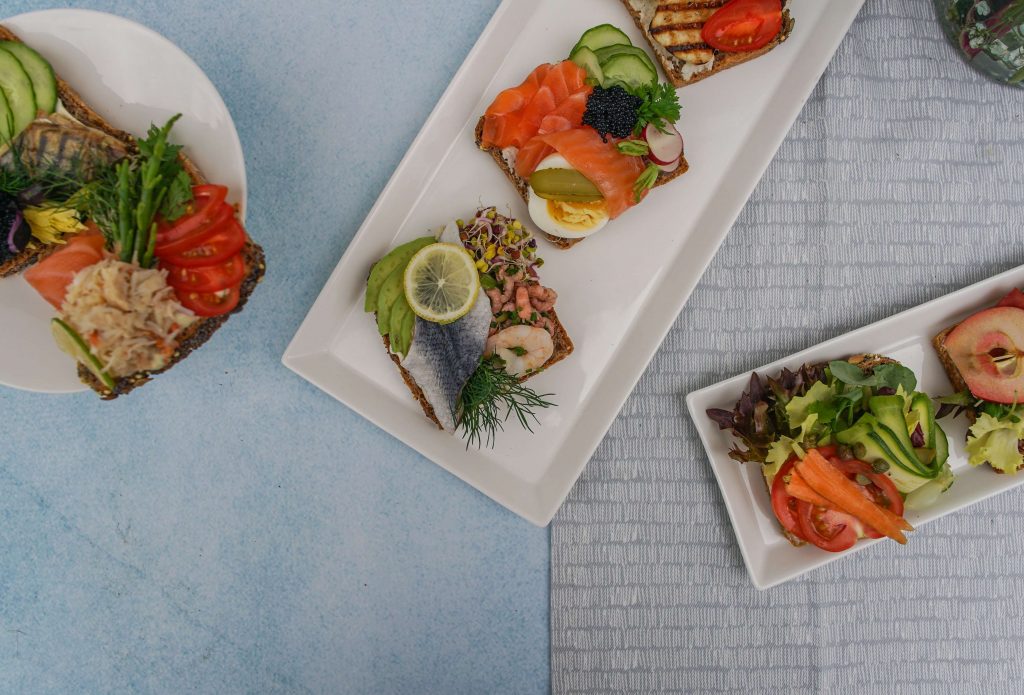 Catering
An event in the venues of the University of Helsinki – book your catering from us.
Seminars
Delicious and healthy snacks keep the participants alert at meetings and seminars.
Parties
A celebration to remember, without stress about successful catering? Let us help you.