UniCafe is open during this summer as well – Foodvan brings lunchbreak near you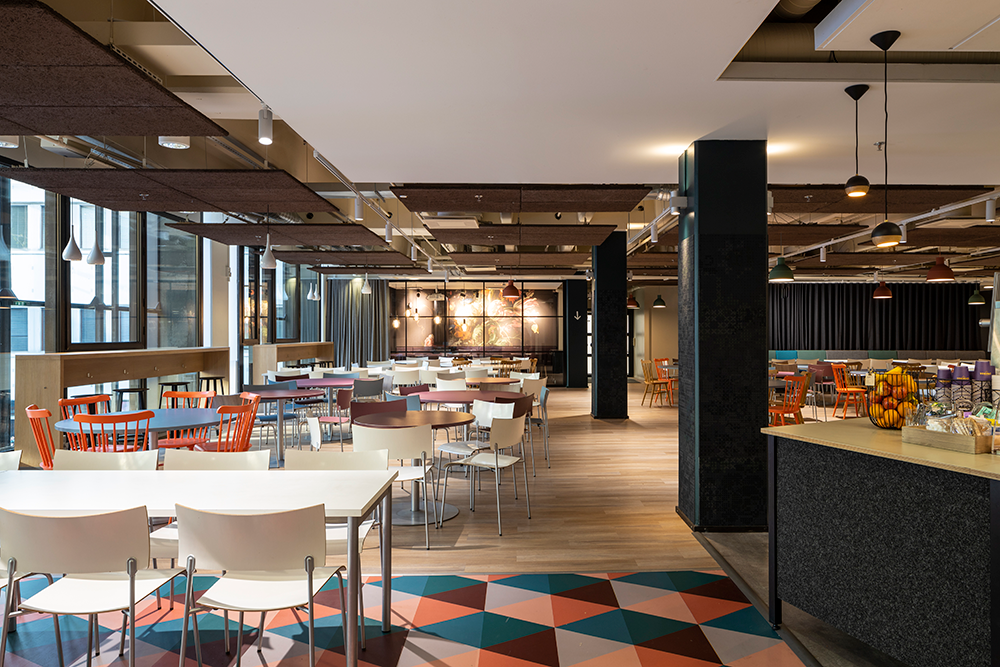 UniCafe serves during the summer as well, providing tasty, nutritious and sustainable lunch at both Kaivopiha and Chemicum restaurants, as well as UniCafe Foodvan, which circulates at all campuses.
UniCafe Kaivopiha will be serving pre-packed and cooled lunch both to go, and starting 1st of June our customers can also opt to eat in. Meals served and eaten in the restaurant are served warm. Our Foodvan concept, which has operated since early April, will continue service during summer on a slightly reduced route, focusing on stops that have so far proven most popular amongst customers.
UniCafe Chemicum's take away point moves on to serve meals indoors as opposed to just serving take away at the door, and will be open 1st of June to 12th of June from 11 am to 1 pm. The restaurant will be serving lunch salad meals prepared at the restaurant, as well as chilled take away meals. Unlike previously, customers can also heat up and enjoy their meal inside the restaurant.
Enjoy your meal without a hint of worry
Our restaurants and Foodvan serve lunch from Monday to Friday. We take hygiene and the safety of our customers seriously and have planned both concepts accordingly by taking into account safe distances, removing any unnecessary contact, advising our customers to use card payments, as well as increased and thorough cleaning and disinfecting of all surfaces. Our take away meals at Foodvan are pre-packed, while at Kaivopiha, meals are administered by restaurant staff to ensure hygiene throughout the process.
UniCafe continues to follow the guidelines and recommendations set by the government officials for restaurant operators, and works together with the University of Helsinki administration.
The University of Helsinki staff price meals
Our staff meal price is still available even during the exceptional situation. When visiting Kaivopiha, Chemicum, or any of the Foodvan stops, you'll be able to purchase a meal at the ever-familiar price of 5.90 € (please note that we add a 0,90 € delivery fee when purchasing meals at Foodvan). All you need to do is remember to show your staff ID.
Catering services during the summer
UniCafe Kaivopiha serves the central campus area's catering needs, while UniCafe Chemicum will serve you in the Kumpula and Viikki campus areas. During the exceptional situation the minimum reservation is 150 €, and we add a delivery fee of 50 €; however you can also arrange to pick up the order from the restaurant.
We ask you to make your catering reservations at least 7 days before the event day, so we can ensure the order will be duly processed and prepared. We accept payment by invoice for delivered orders; if picking up from the restaurant in person, we also accept card payments.
We warmly welcome you to enjoy lunch with us!
Today's lunch and restaurant contact information:
unicafe.fi/en/restaurants/kaivopiha
unicafe.fi/en/restaurants/chemicum
Read more about UniCafe Foodvan and its schedule and stops: unicafe.fi/en/foodvan