UniCafe is opening two new restaurants on Viikki Campus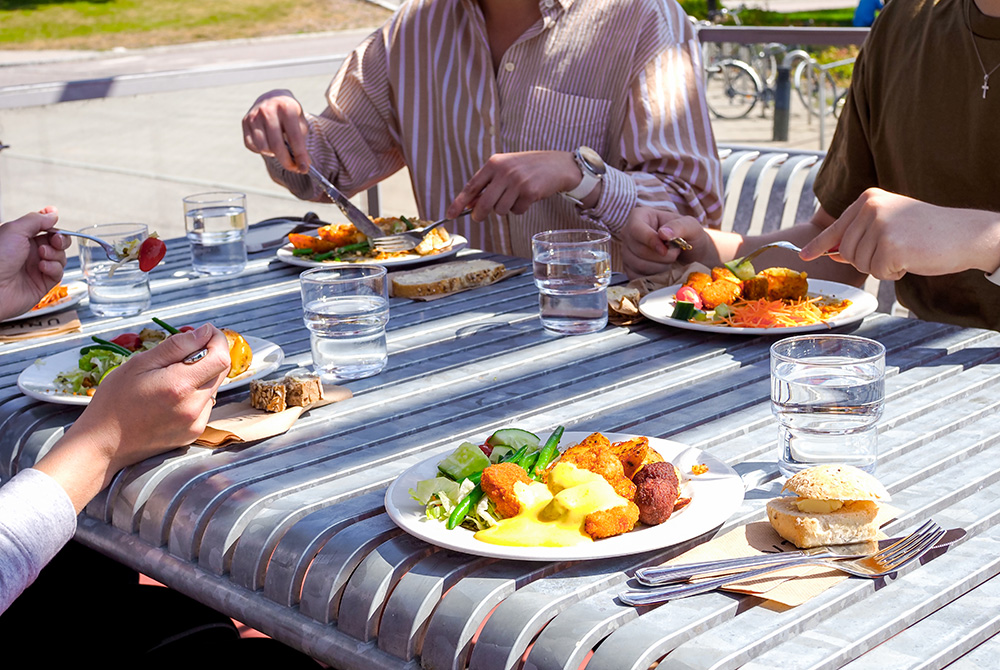 Pop-up restaurant UniCafe Biocenter 3, located at Viikinkaari 1, will be serving customers for the duration of the Biocenter renovation works. The second new addition, UniCafe Tähkä, will be opening on the premises of the former restaurant Food & Co Tähkä at Koetilantie 7. Both new restaurants will be opening on 28 August 2023.
UniCafe Biocenter 3 will be open Monday to Friday from 8 a.m. to 3 p.m. and be the first restaurant to operate under UniCafe's new pop-up concept. The restaurant will offer two daily lunch options, which customers can heat up themselves. Also available will be salad bowls, baguettes, and self-grilled paninis.
"The new pop-up concept was born as we were working with the University of Helsinki to figure out how to ensure there are enough lunch places on campus during the Biocenter renovation. Reheating the food means we don't need a separate kitchen, making it possible to set up the restaurant in the most convenient possible place for customers," explains Ylva's Restaurants Business Director Anne Immonen.
UniCafe Tähkä will be opening near Viikki's research farm and veterinary medicine campus at Koetilantie 7. Tähkä will be serving customers Monday to Friday from 8 a.m. to 2 p.m. and will serve lunch from 10.30 a.m. to 1.30 p.m.
"With these new openings, UniCafe restaurants will be within reach of more customers than ever before. In addition to simply giving people more tables to eat at, I believe our fresh restaurant concepts will also add variety to the dining options available on campus. We are looking forward to the start of the new term and to meeting our customers again after the summer," Immonen says.
All lunches at the two new restaurants will be available at both student and staff prices. They will also offer coffee, tea and soft drinks, as well as both sweet and savoury snacks and cafe treats.
Further information:
Anne Immonen
Business Director, Restaurants
+358 40 512 5008
anne.immonen@ylva.fi